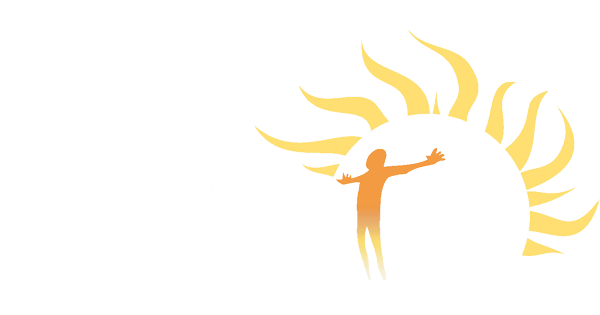 A Healthy Lifestyle is Within Reach
Our outstanding team is here to help you reach your healthcare goals. Contact us today.
How Can Chiropractic Care Help You?
The Princeton Chiropractic Wellness Center is located just close enough to the center in Princeton without being too encumbered by traffic or parking issues that can go along with a location in Princeton. We are located one mile north of the intersection of 206 and Nassau Street. After crossing the intersection of Cherry Hill road, our parking lot is the second right turn. We are located right on Route 206 in Princeton NJ on the first floor of our medical building at 33 State Rd Suite B with a big parking lot in front.
How We Are Different
What sets our practice apart from other chiropractors in Princeton NJ is our focus and intent with our patients, our attention to detail when evaluating our patients, our level of listening to our patients and our accessibility to our patients. When a patient comes in to our office, we perform a comprehensive history and evaluation to find out not only what a person's health condition currently is but what may have led to the health problems they are dealing with as well. Our goal is to help people of any age express and experience life to their fullest potential. Each time a person visits our office we evaluate their nervous system using state of the art neurodiagnositc equipment to see if they need an adjustment. If they do, we adjust them. We also make it a point to always be easily reachable. When our office is closed, the phone is forwarded to the doctor's cell phone and on the weekend we always respond to emails promptly. We are there for our patients.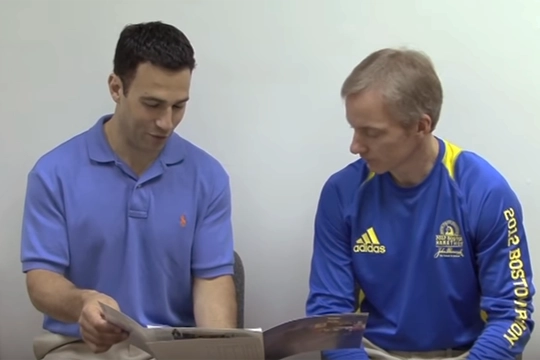 What Can A Chiropractor Help With?
The focus of our office is to help our patients be their best and healthiest selves. For this reason, we mainly see families and people striving to be healthier. We focus on child care, pregnancy care and we are certified in the Webster technique. Many people seek out chiropractic care for the treatment of back pain, neck pain, disc herniations, sciatica, headaches, migraines, chronic pain and a variety of musculoskeletal conditions. Of course, like many chiropractors we have helped numerous patients with these problems, but in reality chiropractic is not a treatment for these conditions or any others. The purpose of chiropractic care is to improve the communication of a person's nervous system. When the nervous system is controlling and coordinating the body properly: correct movement is restored, injuries heal faster and even seemingly unrelated issues such as respiratory issues, digestive problems, ear infections, colic, and even immune system issues improve. This can all happen because we are restoring your body's ability to properly self-regulate.
Chiropractic Techniques Offered
Common Misconceptions
Some common misconceptions that I have noticed people in Princeton have is that Chiropractic care is unsafe and that it is limited to helping people with neck pain or back pain. Chiropractic care is one of the safest interventions a person can utilize. I have published multiple papers in peer reviewed journals on this topic and I can say with full confidence that there are virtually no risks to seeing a chiropractor. What speaks volumes about our safety is in this day and age of malpractice insurance costs being almost unaffordable to most doctors, the cost of a chiropractor's malpractice premium is typically about $1500 per year. Although chiropractic care does help with neck pain, back pain, sciatica, disc herniations and other types of chronic pain it is not a treatment for these conditions. I would like to let people in Princeton know that chiropractic care is to help correct disturbances in the nervous system so the body can be as healthy and strong as possible.
---
In conclusion, whether you have a back problem, a health problem or just want to improve the quality of your life and be happier and more productive we can help. Give our office a call. We can set up an appointment or we can even set up a free phone consultation to see how we can help you. Again, we are conveniently located in Princeton New Jersey and we also serve the surrounding areas in Mercer County NJ including: Hopewell, Kingston, South Brunswick, Rocky Hill, Montgomery, Lawrenceville, Plainsboro, and Princeton Junction.
---
Common Concerns, Conditions, and Issues
Help Your Family Experience Incredible Health.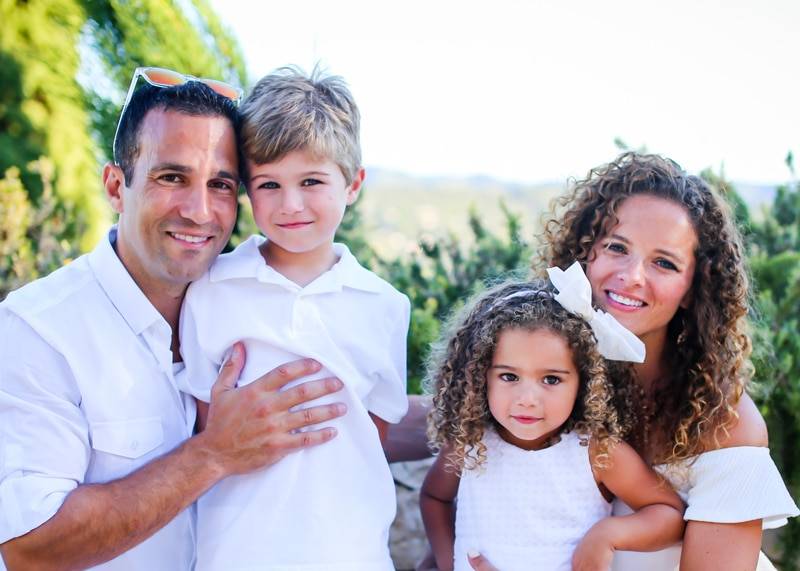 Frequently Asked Questions About
Chiropractors in Princeton NJ
Chiropractic is a health care system that improves a person's overall health by improving the communication in his or her nervous system. The nervous system is responsible for controlling, coordinating and processing, all functions and actions of the body. If this system has disturbances, SUBLUXATIONS, it will not function as well as it was designed to. Although chiropractic does not directly treat any disease or symptom, many diseases and symptoms will disappear when a person is under chiropractic care because the body becomes better able to repair itself. Chiropractic care is for anyone (young or old sick or healthy) that wants to dramatically improve the quality of their life.
Chiropractic care is for anyone (young or old sick or healthy) who wants to improve the quality of their life. Your central nervous system (brain and spine) control everything in your body including hormone release, your immune system, digestion, how you think, etc. When there are disturbances in the nervous system nothing works as well as it was designed to. This could impact your life in an infinite number of ways. You might get sick frequently or just not fight infections or repair injuries as fast as you could. You may have severe digestive problems or just not be utilizing all the nutrients that you put in your body as well as you could be. You may be severely depressed or simply not sleeping as deeply or thinking as clearly as you could be. Severe disturbances can even cause pain. Chiropractic is about getting you to work at your absolute best. The biggest misconception is that chiropractic is for treating back pain, neck pain, headaches or any type of pain. The reason that chiropractic has this reputation is because these type of symptoms subside almost immediately when a person begins getting adjusted and insurance companies decided to pay for this small aspect of the service.
Chiropractic is in no way designed to treat or hide symptoms. Many times, chiropractic care may initially cause symptoms to get worse. This is a very good thing!
SYMPTOMS ARE:
When the body is allowed to go through the healing process it will permanently repair problems, and symptoms will go away indefinitely, however this is a process and all processes take time no matter what route you decide to take.
CHIROPRACTIC IS FOR IMPROVING THE PERFORMANCE OF YOUR NERVOUS SYSTEM, THIS WILL TRANSFORM HOW YOUR BODY WORKS. THIS WILL CAUSE YOUR HEALTH AND YOUR QUALITY OF YOUR LIFE TO GREATLY IMPROVE.
Most people love the cracking sound that usually comes along with a chiropractic adjustment. Some people hate the cracking sound. In reality the cracking is neither good nor bad. It is just a side effect of a joint being moved that happens to have a bubble of carbon dioxide in the joint fluid. The point of a chiropractic adjustment is to reset the nervous system to improve nervous system function and communication between the brain and the body. Sometimes there is a loud cracking sound and there is no change to the nervous system and other times there is no sound but a positive change is made. A thorough chiropractor will recheck if the adjustment worked, regardless of a popping sound, every time an adjustment is made. What causes the popping sound is if there is a gas bubble in the joint fluid and the joint is moved enough, the bubble is depressurized and bursts into a number of tiny bubbles, the smaller bubbles are then reabsorbed into the joint fluid. Whether this popping happens or not has no relevance to a correction being made within the nervous system.
Our insurance policy at Princeton Chiropractic Wellness Center is simple, and it works with any company that pays for chiropractic care. Since our focus is on overall wellness care, many insurance companies will not pay for the full amount of care that you may require. To make sure the entire amount of care is affordable, we keep our prices low by keeping our overhead low. We provide you with the forms and proper codes to submit to your insurance company, and if they cover chiropractic care they will reimburse you directly. This will also ensure that you never receive a surprise bill and that care is affordable not only for you but for your entire family. By charging affordable prices, we help you stay in charge of how much care you and your family receive and we keep your health care decisions between you and your doctor.
Our system allows you to use the benefits you have and ensures that if you need any further care, it is affordable. Many insurance companies cover some amount of chiropractic care, but unfortunately some don't, and the ones that do rarely cover what the patient actually needs. Insurance also doesn't cover a multitude of procedures that contribute to good health. If you joined a gym or decided to begin eating organic food or even more vegetables, your insurance would obviously not pay for your gym membership or grocery bill, even though these things would absolutely improve your health. To really improve your health you must make lifestyle changes. Chiropractic care can be an integral part of this lifestyle change, and although insurance may supplement some of those changes it will never and should never pay for all of them.
How this system benefits you:
You will never be denied the care that you need. You can benefit from chiropractic care as long as you choose.
The limits that insurance companies place on you and your family's health and quality of life will be eliminated. You will be totally in control of your own health care choices.
Since we are not billing insurance companies, our prices are extremely affordable. You won't have to settle for getting part of your care for free and paying an exorbitant amount for the rest, which is not covered. You will be able to afford the full amount of care, which will totally transform your health.
You will never receive a surprise bill. You will always know what to expect and all the costs involved for care in this office.
Because we are not billing your insurance company and are therefore not working for them, you can rest assured that 100% of the doctor's focus is on providing you with an outstanding service.
*We also offer many personal and family discount plans. For details on all of our prices and discount plans. Please contact us if you have any questions.
This is a chiropractic website, so you would probably expect me to say it is totally safe. This is absolutely true. I have personally done extensive research on this topic and I have published papers on the topic of the safety of chiropractic. To view these papers, please click on the links below. The bottom line when looking at a profession's safety is how much they pay for malpractice insurance. The safest tier of medicine and therefore the cheapest malpractice premiums in medicine is a family practice doctor who does not perform any surgery. In New Jersey chiropractors pay on average one tenth as much as this type of medical doctor.
It is incredibly safe and beneficial to receive regular chiropractic care while going through pregnancy, not only for the mother but also for the baby. Many chiropractors, including myself, have observed that pregnant women not only feel much better during their pregnancy with regular chiropractic care, but also seem to have a quicker and easier delivery. I have not only seen this with many of my patients, but also with my wife during both of her deliveries (both under 8 hours start to finish with no medications or interventions).  
To date, there are no known risks to a pregnant woman from chiropractic care. All doctors of chiropractic are formally educated to work with pregnant patients. However, some chiropractors, including myself, have chosen to continue on with postgraduate education to specialize in working with pregnant patients. As a member of the International Chiropractic Pediatric Association (ICPA) I have taken many postgraduate courses to stay current on pregnancy care and pediatric care as well as keeping my certification on the Webster technique current (a technique created to improve pelvic balance which when achieved has a high success rate with helping correct breach position).
Chiropractic care during the 1st Trimester
During the first trimester many women are either going to feel very sick, very tired, or both. Many women may experience extreme fatigue, even with minimal exertion. If your schedule and family life allow you to rest, do so.
Exercise is also important. You might have planned a specific fitness regime during your pregnancy, but once you are pregnant you may experience intense fatigue that makes it near impossible for you to get out of bed in the morning. It is important to listen to your body. Instead of working out you may need to allow yourself more time to sleep.
Some women might feel that they have no choice but to just deal with the discomforts and fatigue that typically goes along with pregnancy in the first trimester. If you choose to see a chiropractor throughout your pregnancy you may be able to minimize these negative experiences.  
Chiropractic care during the 3rd Trimester
Every trimester has its own unique set of challenges. Back pain, pelvic pain and pain in the lower extremities can be a result of the hormone relaxin and the quickly changing shape that a woman's body goes through. The hormone relaxin increases the elasticity of connective tissues to allow the birth process to happen. As a result, many joints become hypermobile. From the SI joints in the pelvis to the plantar fascia causing hip or even foot pain.
During the third trimester chiropractic care helps get your body stay balanced which can help labor and delivery by strengthening your pelvic floor and minimizing the stress put on the pelvic muscles during pregnancy.
This concern is a very common one. Many people hear stories of a person going to a chiropractor once and then continuing to go for the rest of their lives. Chiropractic adjustments have been shown to help prevent addictive behavior ranging from cigarette smoking to heroin use. Chiropractic adjustments balance nervous system function and by doing so help balance body chemistry. When a person's body chemistry is balanced it allows a person, with even a severe addiction, to have a greater sense of physical and emotional stability which helps them to stop relying on outside influences to give them a sense of balance. An addiction is a dependence on a substance or action that is outside a person's voluntary control. Many people make a conscious voluntary decision to continue going to the chiropractor for one simple reason. Chiropractic care helps improve health over time and once people experience a higher level of health many of them want to maintain it or continue to develop it. This is not an addiction or an obsession this is a desire to be as healthy as possible over the course of a lifetime.
Chiropractic care is incredibly safe for children. Chiropractic adjustments on a newborns, toddlers and young children are done with about as much force as you would use to check the ripeness of a tomato. As a child gets older a little more force may be used, but adjustments are still performed with very minimal force. An adult who is seeing a chiropractor can have many positive changes in their health, but a child will have the additional benefit of developing stronger and healthier because as their body is functioning better from chiropractic care they are still growing. The purpose of chiropractic care is to restore proper nervous system function so the body can react and respond to what ever life throws at it more effectively and efficiently. As a child grows with a healthier nervous system their body will handle and adapt to their environment better.
Chiropractors go through an immense amount of schooling to receive a "Doctor of Chiropractic" degree (also known as a D.C.). Their collegiate agenda is as follows:
Graduate from a four year college.
Completing at least two years undergraduate study, with a focus on the sciences.
Four years of Chiropractic Education totaling 205 credits.
Write and argue a thesis.
Take mandatory internships.
At least 900 hours of work in a Chiropractic Clinic providing hundreds of chiropractic adjustments.
After graduating, pass written and oral board exams, at national and state levels.
A Chiropractor may opt to choose to advance their degree in an area of specialty. These areas include: Chiropractic neurology, radiology, sports medicine, as well as many other fields.
Chiropractic Education VS Medical Education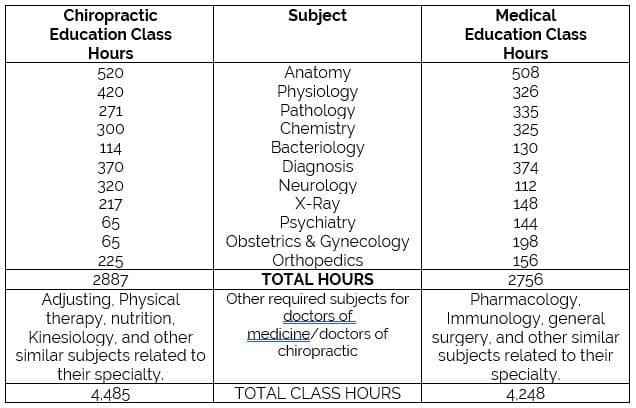 After having surgery you can see a chiropractor. Make sure to be clear with the chiropractor what procedures have been done. If a spinal fusion has been done the chiropractor won't be able to adjust that segments of the spine that have been fused because they are now technically one bone. However, there is a high likelihood that segments around the area of a surgery will have issues due to the biomechanical changes that are caused by a surgical alteration.
A person may start to feel better after one visit or it may take a few weeks to start to feel better.  Their problem may be resolved in a week or two up to a year. It can be a very differing range depending on a number of factors. If you suffered a minor injury that you are dealing with immediately, it will be a much faster recovery than if you have had a chronic problem that has been with you for years. The state of your health and your age will also be a factor on how long it will take for you to notice results. People who are in good physical shape, eat well and take care of themselves in general tend to recover much quicker than those who don't take as good care of their health.
Absolutely. Chiropractic has become incredibly well known over the years for helping neck pain, back pain and headaches. However contrary to popular belief chiropractic is not a treatment for any of these conditions. Many types of conditions go away as a side effect of the true purpose of chiropractic care. The point of chiropractic care is to improve the ability of your nervous system to send, receive and process information. Your nervous system runs EVERYTHING in your body and relates you to your environment. If there are disturbances in this communications system it will cause dys-ease (part of your body not working quite right) if this is left uncorrected it eventually can turn into a variety of health problems or diseases. Once you begin care you will be amazed at all the positive changes you notice in your health.
"Saying chiropractic is a good treatment for back pain is like describing Gandhi as a bald vegetarian."
Gandhi was bald and a vegetarian, but describing him as only that sort of misses the bigger more important picture.
The International Chiropractic Pediatrics Association (ICPA) recommends that children should have their nervous system checked right after birth and with each major milestone. Even the most natural births are somewhat traumatic to the infant and may have caused nerve system interference, which if left uncorrected can have serious effects later in life. Stress and strain can also be placed on their delicate nerve system as a child learns to lift their head, crawl, walk, ride a bike, and play sports.
In my years of seeing many pediatric patients I have had parents bring children in at all ages. Some literally on the way home from the hospital after being born and some much later. When I examine a child if they have no problems I let the parents know that things are going great and to bring the child back to get checked again at their next milestone, barring a trauma. If we do find a problem it is usually easily corrected.
The purpose of chiropractic care is to improve a person's overall health by improving the clarity of communication in his or her nervous system. Some of the side effects that people can expect from improved health of the nervous system are: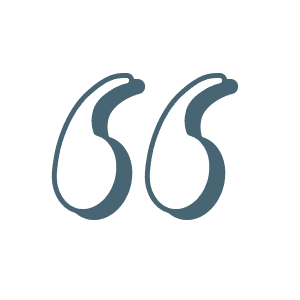 "I have a renewed outlook on health. I am more energetic and have a positive attitude. I'm even sleeping better! Thanks ARI."
Tim B.
"Dr. Cohn has given me a better understanding about how the human body works. With the help of regular adjustments and increased knowledge of my body, my overall health has never been better."
Blair J.
"Almost immediately after I began care the acne in my jaw area cleared up, my back pain disappeared and my bruxism reduced greatly. I also noticed that I got sick less often this winter. After experiencing these changes I brought in my son Alec to get the same benefits."
Elizabeth S.
"This winter I did not get sick like last year. Getting adjusted does not hurt."
Alec G. (age 8)